What is OTT streaming?
OTT, also known as over-the-top, refers to the delivery of streaming media content directly to consumers over the internet, without the need for a conventional cable or satellite TV provider. Such services offer a wide range of contenxt, including TV shows, movies, live sports, and music.
In recent years, OTT services have gained magnificent popularity among consumers, as they have moved away from traditional cable and satellite TV subscriptions. This change is primarily due to various factors such as the ease of access provided by OTT services, their affordability and the vast range of content available on OTT platforms.
What are OTT platforms?
Video streaming services like Netflix, Amazon Prime, HBO Max, Disney+, Hulu, and YouTube are well-known examples of OTT providers in the video streaming space. Spotify and Deezer are also another popular OTT platform that offers audio streaming services for both music and podcasts. In the internet messaging space, WhatsApp, Telegram, Slack, and Signal are considered as the most popular OTT platforms.
The Difference Between OTT Streaming Linear Video, Traditional TV & Live Streaming
| | | | | |
| --- | --- | --- | --- | --- |
| Streaming Type | OTT streaming | Linear streaming | Traditional TV | Live streaming |
| Feature | Streaming media content delivered directly to consumers via the internet, without traditional cable or satellite TV providers. | Linear streaming is a type of streaming that follows a traditional TV-like method of delivering content. Live linear video streaming refers to 24/7 scheduled programming. | Broadcast of television content using cable or satellite technology. | The real-time delivery of video content over the internet. |
| Examples | Netflix, Hulu, Amazon Prime Video, Disney+, HBO Max, Apple TV+, Paramount+, ESPN+ | Sling TV, Hulu Live TV, YouTube TV, fuboTV | Cable TV, satellite TV | YouTube Live, Twitch, Periscope, Facebook Live,Tiktok Live |
Advantages of OTT Streaming
Using OTT streaming has numerous benefits, everyone can access the premium content after subscribing. All OTT platforms aim to provide their users with the best content quality possible. Faster playback speed can help you notice and appreciate the quality of content more easily. Additionally, you can customize the video and audio quality to suit your preferences.
OTT streaming offers several advantages over traditional TV, including:
High-Quality And Various Content: OTT streaming platforms offer sharp picture quality and clear sound, making for a more immersive viewing experience. Language is not a barrier for these platforms as they offer content in a variety of languages. This is a result of the expansion of the creators' industry and the rise of regional talents, which have contributed to the creation of original and authentic content.
Easy access: OTT streaming platforms are easy to use and accessible on a variety of devices, including TVs, computers, tablets, and smartphones. One of the great features offered by OTT platforms is instant viewing. It allows you to watch any movies or shows, regardless of their release date, at any time. You can watch your favorite web content as many times as you want without waiting and no need to deal with annoying ads during TV shows.
Affordable Cost: One of the biggest advantages of OTT platforms is their affordability. Subscription plans offered by OTT platforms are typically much cheaper compared to traditional cable or satellite TV subscriptions. This is because OTT platforms don't have the same overhead costs as traditional TV providers, such as the need to maintain a physical network of infrastructure.
Moreover, OTT platforms often provide free trials or discounted subscription rates for new users. This makes it easy for viewers to try out multiple platforms and find the one that best suits their needs and budget.
Original content: OTT platforms make significant investments in producing original content, enabling them to offer a diverse range of high-quality content to their audiences. With a small subscription fee, you can access a wide range of original content that is exclusively available under license.
Multiplatform support: This means that you can watch your favorite OTT content on a variety of devices such as TVs, computers, tablets, smartphones, and gaming consoles. This is a major improvement over traditional TV which is typically limited to being watched on a TV set. With multi-platform support, you can watch your favorite shows and movies wherever you are, as long as you have an internet connection.
This feature is especially convenient for people who travel frequently or those who want to be able to watch their favorite content in bed or on the couch. It is also a great feature for families with multiple devices, as everyone can watch what they want on their own device at the same time.
Disadvantages of Ott Streaming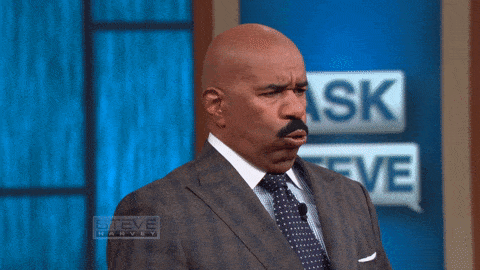 Limited Access: Streaming platforms offer a convenient way to access media content as long as you have an internet connection. However, one drawback of streaming media from a website is that the content is only available online. This limits access to people who do not have an internet connection. Additionally, to view your favorite program, you are required to have an account on the streaming platform.
Censorship And Addictive: It is important to note that OTT platforms are independent and not under any government surveillance. These platforms aim to attract viewers, and as a result, there is typically no age restriction. However, there are many series that are rated above 18, which are being watched by kids without their parents' knowledge or consent. Such content may not be suitable for children and could have a negative impact on them.
Additionally, The ease of access to OTT services has turned them into an addiction for many users. So users can spend an undesirable amount of time watching shows on the OTT platform. The fact that the platform is always available has become a weakness for the audience, especially the younger generation.
Buffering Troubles: Buffering is one of the most common and frustrating problems that OTT users experience. Buffering occurs when the streaming service can't keep up with demand, resulting in pauses in playback. This can be caused by a variety of factors, including, Slow internet connection, Heavy traffic on a streaming service server outages and software bugs.
If you want to get more information about buffering and find out how to solve the problem, you can check out Mlytics' other articles or contact us.
Vod Streaming vs Ott Streaming
OTT and VOD are two widely recognized terms in the entertainment industry. OTT stands for "over-the-top," a phrase used to describe the delivery of film and television programming over the internet without the need for customers to subscribe to a traditional cable or satellite pay-TV service. A Video On Demand (VOD) service provides users with access to a vast library of videos that can be viewed at any time. VOD services allow audiences to select what they want to watch from their collections and watch it whenever they want.
VOD stands for video-on-demand services provided through cable networks. On the other hand, OTT is a subcategory of the VOD category, which is transmitted to viewers over the internet without the need for a traditional cable or satellite pay-TV subscription.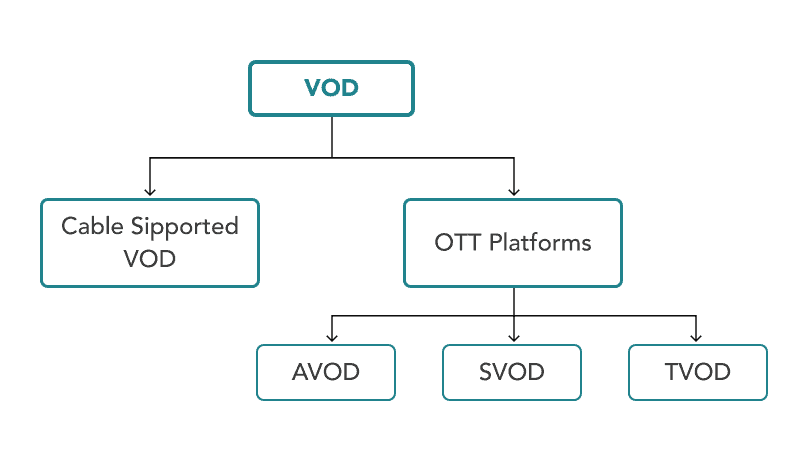 Key Differences Between OTT Streaming And VOD Streaming
Content Delivery: OTT exclusively relies on internet-based delivery, while VOD can also use cables and satellites. This distinction can impact the availability of content and the quality of the viewing experience.
Live vs. On-Demand: Viewers have control over when and what they watch, with VOD offering on-demand access to pre-recorded content, while OTT platforms primarily provide live streaming and scheduled broadcasts. This is a slight difference between VOD and OTT.
Data Transmission: OTT services stream content in real-time, without requiring prior downloads, while VOD relies on pre-recorded content stored on servers.
The following table provides a comparison between OTT and VOD services, highlighting their key differences
| | | |
| --- | --- | --- |
| | OTT (Over-The-Top) | VOD (Video-On-Demand) |
| Content Type | Live streams, Scheduled Shows | Pre-recorded, Downloadable Content |
| Delivery methods | Streaming is delivered over the internet. | VOD can be delivered over the internet, cable, or satellite. |
| Subscription | Monthly or yearly subscriptions | Pay-per-view, rental fees |
| Advantages | Affordable, wide variety of content, original content, multiplatform support | Wide variety of content, no scheduled, subscription options |
| Disadvantages | Buffering, limited content selection, internet dependence, addiction | Limited content, internet dependence, rental fees |
OTT Trends and Future Predictions
Growth Of OTT Streaming Platforms Will Continue
OTT streaming platforms reach more consumers than traditional TV broadcasts due to original content, pricing policies tailored to customer satisfaction, and increased online viewing.
Being able to watch a library whenever you want, even if it is currently limited, has become a great convenience for users and has allowed OTT content to grow across different sectors.
The popularity of streaming services has led to the growth of OTT content across various industries. The OTT market is projected to reach $1 trillion by 2025.
The Effect of 5G Technology
The rise of 5G technology will have a significant impact on streaming behaviors. With 5G internet expected to become the standard, users will enjoy much faster and more reliable internet speeds, which will bring exciting opportunities for video streaming and OTT platforms.
5G is expected to bring a major improvement in the way users interact with digital content.
By providing multiple-device support, 5G will enhance video streaming and viewing experience significantly. This improvement is particularly important because 5G will boost connectivity with its higher bandwidth. With a faster data transfer speed, continuous and smooth content transfer will become possible. Additionally, latency will be eliminated, making it easier for users to access and enjoy digital content without any delays.
The popularity of OTT audio streaming is increasing
OTT audio streaming is expected to continue growing in the future. Over the recent years, there has been a significant increase in the number of individuals who are engaging in audio content, such as live audio streaming and podcasts.
Additionally, smart speakers have a high impact on this increase in OTT audio streaming.
The rise in popularity of OTT audio streaming can be attributed to the growth of smart speakers such as Amazon Echo, Google Home and others.
Ad Innovations
OTT advertising is expected to offer more targeted and innovative ad experiences, including programmatic and native advertising that merge with the content. The future of advertising on over-the-top (OTT) platforms looks bright and full of possibilities. With the convergence of technology, data analytics, and creative innovation, advertisers can now deliver highly targeted, engaging, and seamless ad experiences to viewers.
OTT streaming platforms will continue localizing their content
The last trend in the world of over-the-top (OTT) video streaming is about OTT platforms adapting their video content to meet the needs of audiences in different geographical locations.
OTT platforms to provide a more personalized experience for their users. Viewers are more likely to watch content that is relevant to their interests and culture.
Over The Top (OTT) Market Insights And Forecast
The Over-the-Top (OTT) market size was valued at USD 150.51 billion in 2021 and is expected to reach USD 1241.6 billion by 2030, growing at a compound yearly growth rate (CAGR) of 26.42% during the forecast period (2023-2030). The market for over-the-top (OTT) media streaming services is rapidly expanding and is expected to continue doing so in the coming years. This is due to the growing popularity of OTT streaming services, and the adoption of smart TVs and other streaming devices.
The way we consume media and entertainment has undergone a significant transformation over the past decade. The convenience and flexibility offered by OTT platforms have overshadowed traditional cable TV. With the emergence of streaming giants such as Netflix, Amazon Prime Video, Disney+, and many more, viewers now have the freedom to choose what, when, and where they want to watch. This change has brought about a complete transformation in the OTT streaming industry.
Conclusion
It is now a reality that OTT services have replaced traditional TVs, and people are increasingly preferring OTT platforms. With constantly evolving technology and people choosing OTT services more frequently, OTT platforms will continue to be one of the most exciting and transformative sectors in the world. Because the sector is quite competitive, companies in the sector will have to invest more and this will reflect positively on consumers in terms of content quality. You can get tips on how to improve video streaming quality by reading our other article, How to Improve viewer retention, prepared by Mlytics.