Routing policy
More control over your Multi CDN stack
Go beyond Mlytics smart load balancing and custom-create your own Multi CDN routing policies.
What is Mlytics routing policy?
By default, the system will make intelligent CDN routing decisions on your behalf based on the CDN latency and availability data collected. With Mlytics routing policy, you can create a custom policy to set your CDN routing criteria, which gives you more control over the Multi CDN stack you have on the platform.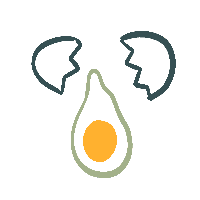 Low effort
Built-in routing policy available immediately to drive the best routing results.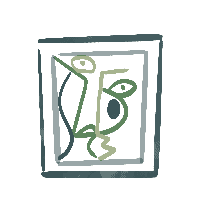 Make it yours
Create your routing policy and go beyond the default CDN routing decisions.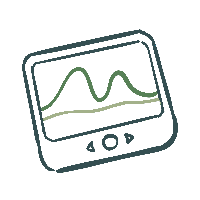 In the know
See a list of countries and the active CDN through an intuitive reporting system.
Static routing
Override system decisions, always use a specific CDN
If there are circumstances where you're required to always use a specific CDN for a region, you can create a "Static routing" policy to enforce the system to always use a designated CDN regardless of what the smart load balancing decision is.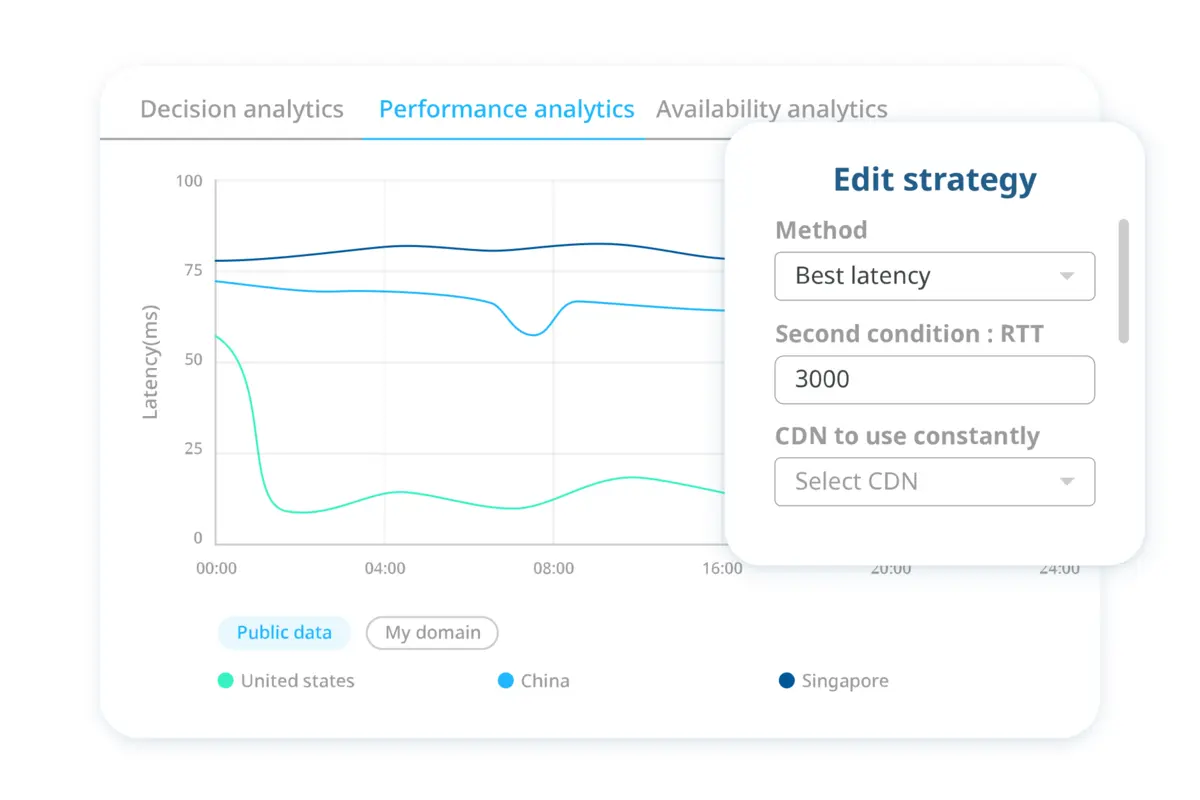 Advanced routing
Best latency or best availability
The built-in routing policy helps you find the best CDN by factoring in the latency and availability data. You can also create your policy to enforce the system to choose a CDN with the best latency or availability.
Routing report
Know which CDN is currently active and where
See which CDN is currently made active in a region either via the built-in or custom routing policy. The "Routing report" gives you a full list of countries and the corresponding active CDNs to help you stay updated.