Smart Load Balancing
Seamless traffic. Anywhere. Anytime.
The system intelligently finds the fastest route between your website and users.
Please enter a valid email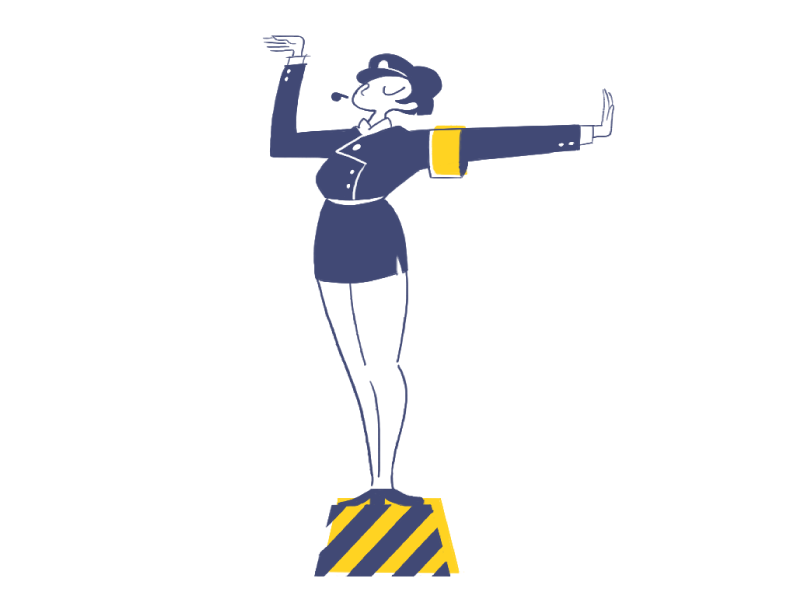 What is Smart Load Balancing?
mlytics Smart Load Balancing leverages global latency and availability data from 2,300 PoPs to intelligently route traffic to the best-performing CDN. Smart Load Balancing delivers the best possible customer experience and website performance.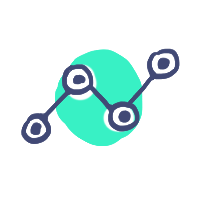 Unified control panel
Manage traffic from the mlytics control console. Intelligently steer traffic based on latency, availability and geography.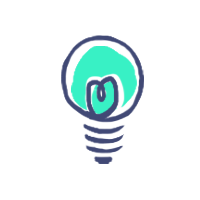 Data-driven
mlytics Smart Load Balancing constantly measures global CDN performance for the most accurate GSLB.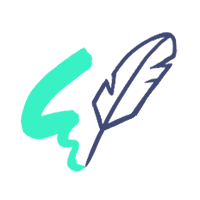 Zero downtime
Failover instantly and ensure maximum availability. The mlytics system automatically switches to the best performing CDN.
Immediate "Always-On" availability
Automatically activated upon installation of multiple CDNs
No more tedious configuration process as mlytics Smart Load Balancing is activated by default upon installation of multiple CDNs.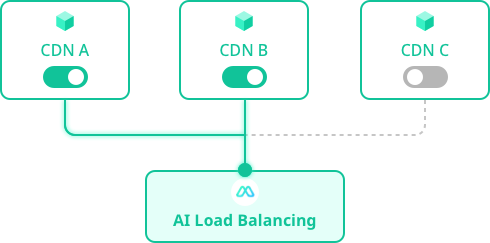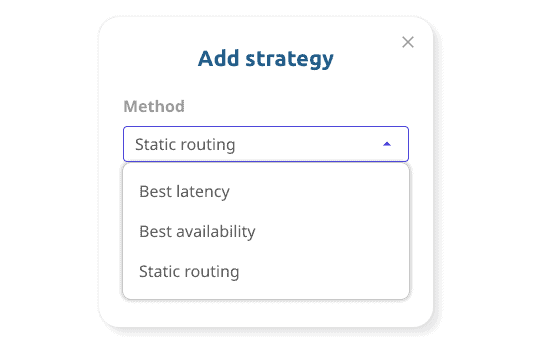 Choice and control
Autonomously customize routing strategies
Manually customize routing strategy from the convenient control panel. Choose between latency, availability or region-specific routing.
Performance analytics
Actively monitor CDN performance and routing decisions
An interactive chart displays the holistic performance trends of all CDNs and which routing decisions were made. Get a full overview of what's happening on your website for informed decision-making.
Get started for free today
Enhance your website today
Please enter a valid email
Start for free
No card required
Cancel anytime