Introduction
Scaling and catering high-quality video content to a specific audience is the main goal of many professional broadcasters and video content providers. Video streaming CDNs and peer-assisted technologies are business-critical when it comes to optimizing video delivery while maintaining the same level of quality as video files are transported to viewers around the globe.
In this post, we're going to discuss the ins and outs of Multi CDNs combined with P2P video delivery for video streaming. We will explore what that technology is and how it works, and uncover the benefits of combining a Multi CDN architecture with peer-assisted technologies. To conclude, we share some practical tips on how broadcasters and video content providers can implement these in their own workflows.
What is a Multi CDN strategy?
Before diving into Multi CDN, let's take a look at CDNs first. A CDN or content delivery network is a collection of Points of Presence (PoPs) or edge servers which are strategically placed across a geographic region with a purpose to accelerate digital media delivery (including video and streaming) to end-users. The main goal of CDNs is to shorten the length that a video has to travel in order to maintain the quality and reduce buffering.
A Multi CDN is a strategy that combines the resources of multiple CDN providers. The resources of each provider are funneled into a single network to make it accessible to content providers like broadcasting professionals.
There is no single CDN that has full global coverage, so combining the infrastructure and resources of different CDN vendors allows you to achieve reliable delivery with a larger global coverage. In addition to coverage, combining multiple CDNs edge servers increases the number of PoPs, directly benefiting delivery performance.
With more coverage, and more PoPs to choose from, your video can reach more locations at greater speed. Additionally, it serves as a backup solution in case that the servers of a particular CDN get congested or experience downtime.
What is P2P video delivery?
P2P (or peer-to-peer) delivery is a method of distributing data, such as video files, in which each end-user acts as both a client and a server. In other words, a peer simultaneously downloads information and uploads it to other peers.
For P2P delivery to work, the system first establishes connections between devices or peers. The peers can then share the video stream while they are delivering it to other peers—this allows your device to both stream and receive the video. However, in order for this system to work, peers must store some amount of data and exchange state information with each other so that connectivity is preserved and data can be shared. As long as these peers are offering enough outgoing bandwidth, each one should be able to deliver and receive video content from its connected peers.
Peer-to-peer delivery aims to deliver high-quality and scalable video streams at minimum bandwidth requirements, regardless of the irregularity of each peer's capabilities or network speeds. This is made possible since the number of resources available to the network dynamically grows with the number of peers.
Why use a hybrid Multi CDN and P2P architecture?
Video CDNs are valuable to broadcasters, and Multi CDNs, combined with peer-assisted technologies take the value to the next level. Some of the key benefits of incorporating a hybrid Multi CDN and P2P architecture in your streaming setup include…
Multi CDN
Increased reliability
If you're hosting a live stream, you need to be confident that the content will play smoothly for your audience. Multiple CDNs will ensure that there's no downtime or buffering issues if one network has problems.
Improved video quality
The more PoPs in your architecture, the less distance your signal has to travel. This helps maintain the optimal video quality and reduce buffering, which is especially valuable for live streams and virtual events.
Increased geographical coverage
Leveraging the network of multiple CDNs, you open up the possibility of reaching more viewers in more countries. For example, one CDN provider might have the majority of its servers concentrated in North America, and another might have servers spread around Europe. By combining the two, you can reach viewers in both locations, depending on your target audience.
Atypical regional regulations
If you are broadcasting to an international audience, a Multi CDN setup will definitely come in handy. As mentioned prior, more servers in more countries help you to reach more viewers.
Additionally, Multi CDN strategies are business-critical when it comes to streaming to viewers in regions with atypical regulations such as China, Vietnam or Russia. For instance, not every CDNs has licensing to bypass the Great Firewall or to have edge servers in China, so by adding one that does to your Multi CDN setup, your company can tap into audiences and markets which otherwise would remain challenging.
Enhanced capacity
A Multi CDN network provides a scalable platform for serving content to an increasing number of viewers. It provides access to more servers than a single CDN provider, which in turn increases the capacity for viewers. With more servers, video streaming content can be delivered to a greater number of people without bogging down the network.
Fortified security
Another benefit of implementing a Multi CDN solution is that it fortifies the security of your streaming setup. If one CDN provider experiences a security glitch, the next best CDN provider swoops in and continues the secure streaming experience. Just like spreading risk when investing, broadcasters and video content providers can sleep at night knowing that they have backup security options.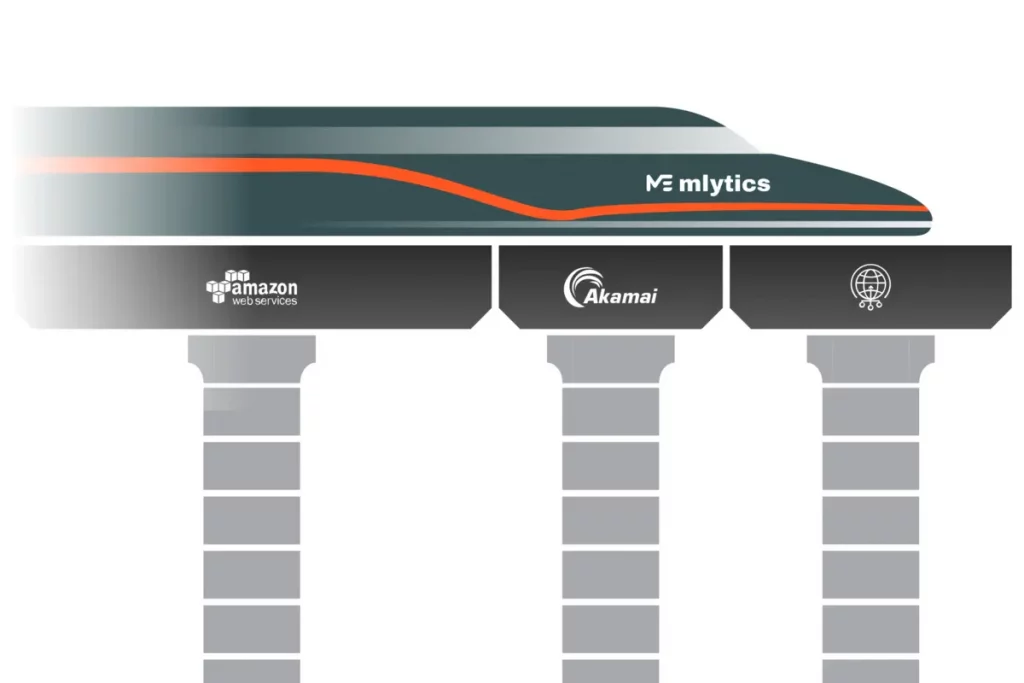 P2P delivery
Scaling profitability
In P2P delivery, requests are handled by peers, which can significantly reduce requests from the stream source (origin server and CDNs), directly resulting in more cost-effective video delivery.
Simple implementation
P2P delivery mainly uses WebRTC protocol which is compatible with every modern browser. Therefore it is extremely convenient to implement and can also provide additional stream source privacy protection.
Increased bandwidth
When peers upload a video to each other, they increase the overall bandwidth available to all users. If you can stream a video to 100 people, with 90% P2P that same video can be viewed by 1000 users.
Improved reliability
P2P acceleration makes video streaming more scalable, resistant to peak demands and failure situations.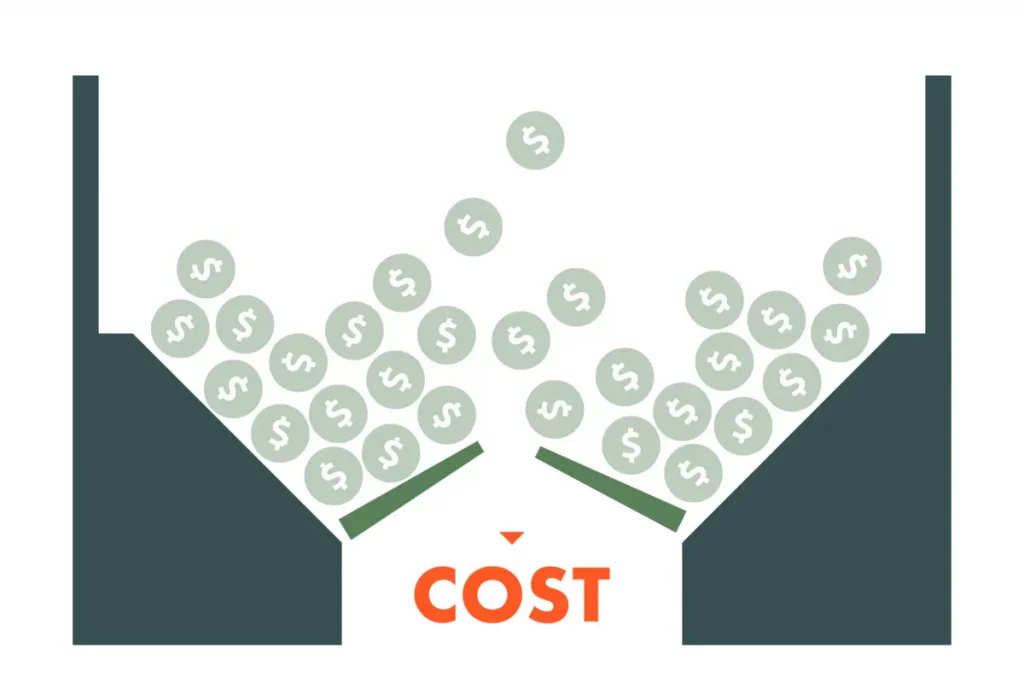 Who Needs a Hybrid Multi CDN P2P solution?
In some instances, having a hybrid Multi CDN P2P technology setup is a must; while in other cases, it's rather a nice-to-have. For example, broadcasters and video content providers who are distributing content to a large number of viewers will benefit from a hybrid Multi CDN P2P solution. The same applies to broadcasters with large international audiences—especially those with viewers in the most remote parts of the world.
On the flip side, a hybrid Multi CDN P2P solution is less important for an organization that is simply distributing video content to an internal audience. In this case, it's rather a plus than an actual requirement.
However, companies that provide streaming hosting to other broadcasters are wise to incorporate a hybrid Multi CDN P2P technology setup to elevate their user experience and guarantee high-quality streaming for their users' viewers.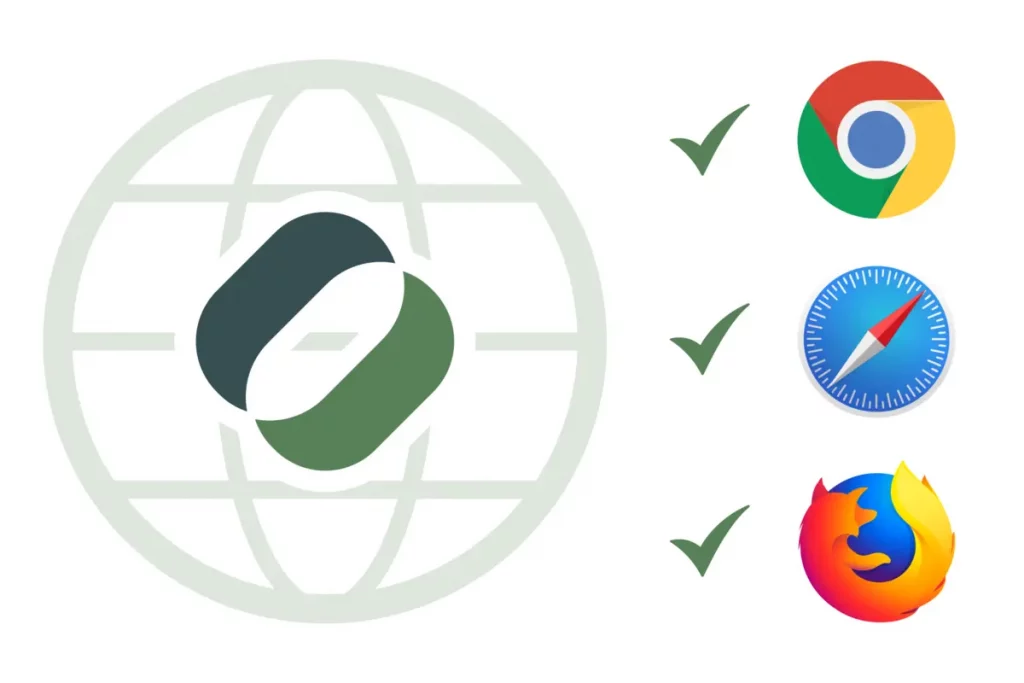 How to implement a hybrid Multi CDN P2P architecture?
Now that you know the perks of using a Hybrid Multi CDN P2P solution and whether you may benefit from it as an organization, we'll list some key considerations to keep in mind when implementing a Hybrid Multi CDN P2P solution.
Spoiler alert… The easiest, and sometimes most efficient way to go about this, is by selecting a solution provider who answers to your specific needs and does the heavy lifting. This approach reduces the need for technical know-how, and significantly accelerates your go-to-market time.
Whether you're going to build a setup from scratch, or look for strategic partners, the following considerations may help you along the way.
Setting up a Multi CDN solution
Selecting the right CDN providers
Choosing the right CDN provider entirely depends on your requirements. Maybe pure logic, but the first thing to cross check is that the CDN provider you choose has a proven track record in video delivery. Although rare, some CDN vendors don't support video streaming at all.
Secondly, it is common for CDN vendors to specialize in certain regions. Not every CDN vendor's performance is equally strong in every part of the world. For instance, performance tends to be higher in major cities in the US and Europe because of the higher concentration of PoPs in these areas. Therefore, if catering video streaming to certain locations, especially to content delivery-challenging areas like China, you need to make a strategic choice.
Finally, an important factor to keep an eye out for is the number of PoPs. Many live streaming CDN solutions don't have a huge distribution of edge servers. Akamai CDN is popular for those looking for a live streaming CDN for this reason.
Selecting a DNS or Multi CDN Management Solution provider
A Multi CDN management solution or Multi CDN DNS provider can make life much easier in terms of managing multiple CDNs. Typically, this type of solution provider can provide help with setting up, engineering support, and integration support. Different solutions can also help with routing network traffic in the most efficient way possible using data and smart algorithms.
Selecting a traffic-routing strategy
DNS load balancing
There are a couple of DNS solution providers on the market that allow users to customize their traffic routing rules. Once subscribed to all the required CDNs, the CNAMEs of all the CDNs are copied and pasted in the DNS record so the DNS server can determine which CNAME (CDN) to use for the request based on the traffic routing rules. Some of the most common traffic routing rules include Round-robin, weighted round-robin, and geo-location.
RUM/synthetic monitoring-driven load balancing
Some providers offer this service as a package to push Multi CDN to the next level. The basic idea is to utilize the RUM and synthetic monitoring data as the foundation to drive load balancing decisions.
DNS providers that offer this service usually process this on the DNS level, meaning it's pretty much similar to the 'DNS load balancing' method, except it's making decisions intelligently based on actual performance data. Other providers including Mlytics process this on the system level taking in requests, measure, and return the best CNAME or IP (of a CDN) back to the DNS.
Turnkey Multi CDN platform
Very similar to the second load balancing method, but without the lengthy CDN subscription process. There are several providers in this field, but only Mlytics provides a Multi CDN Marketplace-like platform. The main perk of this type of solution is that it gives businesses the power to subscribe to any CDNs on demand instead of asking the providers to do so on behalf. In other words, with Mlytics you are in the driver's seat.
P2P setup
P2P streaming can be a good solution for enterprises who seek to scale video delivery on their internal networks, this is especially true for live video. Rather than build peer-assisted technologies from scratch, companies are increasingly turning to software to solve this challenge. And this is due to the ease of administration, cost-effectiveness, and compatibility with existing and future video standards.
When looking for the right software-based video distribution solution provider, there are few things you should take into consideration including go-to-market time, security, compatibility with your current infrastructure and players. Hive Streaming crafted an in-depth overview of other key considerations when evaluating the best P2P solution provider for your situation.
Takeaways
Combining a Multi CDN solution with peer-assisted technology is a great way to optimize your streaming delivery in terms of quality and reach. Implementing this sort of delivery strategy can improve the streaming experience for broadcasters and viewers, alike.
Looking for a one-stop streaming performance enhancement platform with reliable content delivery? Mlytics Stream could be the option for you.
Our delivery-focused data-driven streaming solution leverages high-performance mid-stream CDN switching and cost-saving hybrid Multi CDN-P2P technologies to ensure cutting-edge live and on-demand video streaming experiences for professional broadcasters. In short, easy to set up in a few clicks, Mlytics Stream is a platform that helps enhance global streaming experience and scale profitably while growing your business.
Interested in learning more about Mlytics Stream? Book a time with one of our video streaming solution experts.