The main goal of this update is to smoothen up the setup process for new users so one can get started in less than five minutes. We added a handful of powerful features including Auto Origin Detection, Expanded default Multi CDN stack and CRS rules enhancement.
5 minutes is all it takes…
Just like helping our clients enhance their websites user experience, Mlytics is on a mission to provide a fast and seamless experience to both new and existing users. Since day one we have been constantly improving and smoothening up the navigation process of our platform. After thorough user-experience analysis, we found that the onboarding process could use some extra magic.
We proudly announce some new features that will enable our users to complete adding their domains and start working with the Mlytics platform in only a few minutes.
Auto origin detection
From now on, when adding a new domain name to the Mlytics platform, the origin address will automatically be displayed. This way our users no longer have to look for their origin address, saving them precious time and allowing them to seamlessly go through the next steps.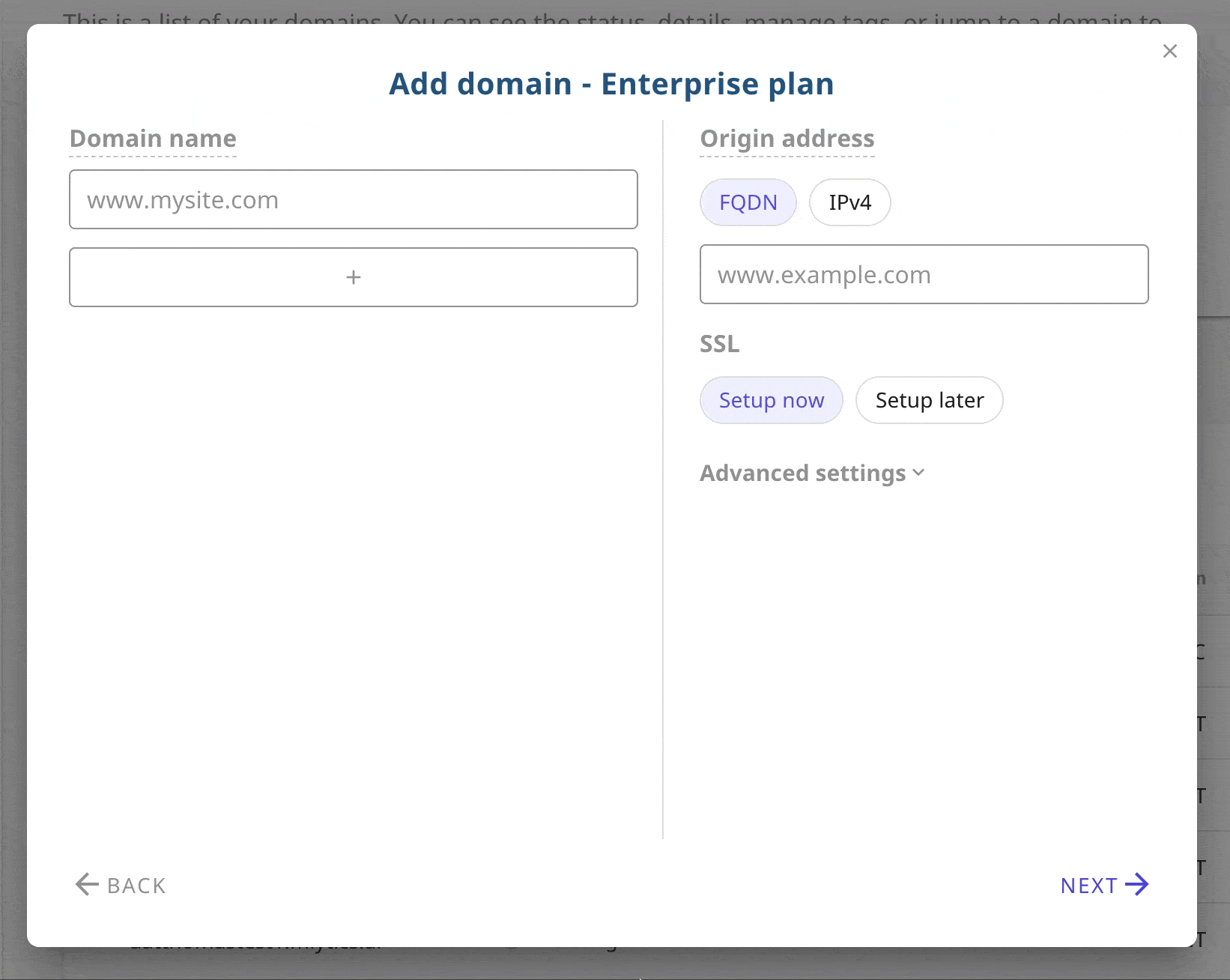 Expanded default Multi CDN stack
In addition to Cloudflare and AWS Cloudfront CDNs, we included StackPath and Global Accelerator in our default Multi CDN solution. All CDNs have their strengths and challenges, and depending on the cloud infrastructure of a client's website, one CDN may outperform the other.
Adding StackPath and Global Accelerator to our CDN stack ensures an even better experience throughout the setup process, and the best performance at any given moment, regardless of one's cloud infrastructure.
With more than 50 edge locations, divided over 35 high population markets, StackPath is a trusted CDN in Mlytics' truly global Multi CDN solution. In addition, by combining AWS Global Accelerator with multiple default CDNs, traffic goes through Amazon Web Service's global network infrastructure (including China), improving performance by up to 60%.

Security enhancement for WordPress
Latest statistics reveal that currently over 75 million websites are using WordPress, this accounts for about 32% of the entire Web and 59% of CMS-built websites. Hence, Mlytics has gone the extra mile to ensure enhanced protection for WordPress-based websites.
In August and September 2020, a new exploit against WordPress vulnerability CVE-2020-25213 was sent into the wild. In short, unauthenticated users or remote attackers are able to upload malicious files and execute commands on a target site. To prevent this from happening, we upgraded our security system with new CRS rules, directly blocking this cyberthreat.