StackPath announced on August 24, 2023 that they will no longer be offering CDN services. They have been providing this service for seven years to many websites via their global edge network. An email was sent to notify the customers.
''We have some important news to share. StackPath has decided to commit its entire focus to being the industry's best cloud computing platform built at the Internet's edge.
With this decision, we will discontinue our StackPath CDN and legacy Highwinds CDN products. StackPath CDN and Highwinds CDN services will cease operations at 12:00 a.m. Central (UTC-6:00) on November 22, 2023.''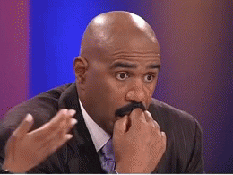 The closure of StackPath's CDN services has caused difficulties for many businesses, particularly those that were reliant on it for their video content delivery. As a result, these businesses are now searching for alternative solutions. Fortunately, Mlytics has emerged as a viable option for those seeking a dependable and high-performing content delivery solution.
With Mlytics's multi-CDN approach, performance optimization, global reach, cost-effectiveness, analytics, and security features, Mlytics is an excellent choice for your businesses that want to guarantee uninterrupted and optimized video content delivery to their users.
Why should you choose Mlytics?
Seamless Transition:
Switching to a new CDN can be daunting. With Mlytics, the transition is smooth, and you can also incorporate any existing CDN solutions you're already using. We are happy to assist you in integrating your current CDN solutions with Mlytics, allowing you to switch without completely abandoning your current setup.
Making a seamless transition to Mlytics offers many benefits, including:
– No Service Disruption: Your users will not experience any service disruption during the transition to Mlytics.
– Minimal Downtime: We will collaborate with you to minimize any necessary downtime during the transition.
– Expert Support: Our team of professionals will guide you every step of the way to ensure a smooth and successful transition to Mlytics.
If you're considering switching to a new CDN, Mlytics is the best choice. We offer a seamless transition process that will help you to make the switch without any disruption in service.
Risk Mitigation:
If one CDN goes down, the others take over, offering an immediate backup. Imagine having multiple parachutes instead of just one. That's what Mlytics offers is seamless redundancy.
Here are some of the benefits of using Mlytics to mitigate risks:
Global load balancing: Mlytics distributes your traffic across its global network of CDNs, which helps to reduce the risk of overload and outages.
Advanced security features: Mlytics offers a range of advanced security features, such as DDoS protection and web application firewall (WAF), to help safeguard your website or application from potential attacks. Mlytics provides 24/7 expert support to assist you with any problems you may encounter.
Optimal Performance:
Unlike single CDNs, we continuously monitor performance metrics across multiple CDNs, ensuring your content is always served from the fastest, most reliable source at any given moment, in any region.
For businesses that depend on their websites or applications to provide content to a worldwide audience, Mlytics is a game-changing solution. With Mlytics, you can rest assured that your users will always receive the best experience, no matter where they are situated.
Below are some advantages of using Mlytics for optimal performance:
Faster loading times: Mlytics can enhance your website's performance by serving content from the fastest CDN server, leading to superior user experience and engagement.
Reduced bounce rates: If a website takes too long to load, users are more likely to leave and visit another site. To prevent this, Mlytics can assist you in delivering your content swiftly and effectively, resulting in a lower bounce rate.
Global Reach:
By leveraging the infrastructure of multiple CDNs, you get the benefits of a more extensive global network, ensuring high availability and low latency worldwide. By choosing Mlytics, you gain access to a wider global network and a comprehensive suite of performance optimization tools.
Our suite includes dynamic traffic routing, load balancing, smart caching, content prioritization, Anycast technology, continuous optimization, and in-depth analytics. These tools work together to ensure that your video content is delivered quickly, reliably, and efficiently, meeting the demands of customers.
Scalability and Flexibility:
As your business grows or CDN needs change, Mlytics can quickly adapt without requiring a complete overhaul of your setup. We also offer a variety of flexible pricing plans to meet the needs of businesses of all sizes. You can choose a plan that fits your current needs and budget, and then upgrade or downgrade your plan as needed. No matter what industry you're in, Mlytics can help you to scale your CDN usage and adapt to your changing needs.
Unified Dashboard:
Manage your multi-CDN strategy through one intuitive dashboard. Gain actionable insights, and make data-driven decisions without juggling multiple accounts. With Mlytics, managing your multi-CDN strategy is simplified through one easy-to-use dashboard. You no longer have to deal with multiple accounts, which makes it effortless to monitor your performance, resolve any problems, and modify your strategy when necessary.
Last Words
By selecting Mlytics for your CDN requirements, you are choosing an all-in-one solution that provides performance optimization, global reach, scalability, cost-effectiveness, security, and flexibility. With Mlytics, you can guarantee that your video content is delivered efficiently and dependably to your users around the world, giving them an excellent online experience, while enabling your business to grow and adapt effortlessly. 
Request a demo, try it free, and learn more about how Mlytics can help you improve your website's performance, reliability, and security.