In today's online world, high website and application performance and availability are critical to your organization's success. User satisfaction drops significantly when dealing with a website outage, slow loading site speed or disrupted service. That's why at Mlytics, we continue to build towards an internet world where high performance, 360 degree security and complete resilience are the standards.
We're evolving the Mlytics platform to further enhance Multi CDN integration and high-end security features while at the same time simplifying their operation, so businesses can easily ensure their services stay online and enjoy maximum performance all the time.
With this update, we're further expanding our sophisticated security suite – Origin Shield, and opening a venue for users to fully integrate their existing CDN solution into our Multi CDN platform.
Let's take a closer look at this time's new features…
Mlytics Origin Shield – Pioneer in Smart Multi CDN-WAAP
Specified by industry thought leaders, Web application and API protection or WAAP, includes core security features like Cloud WAF, DDoS Protection, Bot Management and API Protection.
Mlytics sophisticated security suite – Origin Shield already featured Cloud WAF (OWASP CRS and customized CRS); web firewall rules, header rules, captcha/JS challenge, user agent blocking rules, rate-limiting rules, rate limiting-header rules, and access control.
Moving forward, we're expanding our Origin shield to cover all the core security features specified in WAAP. This means that we're adding Bot management, L7 DDoS protection, and API protection to the list of included features.
Because of Mlytics' Multi CDN solution, we're able to take Origin Shield to the next level by leveraging multiple top-tier CDN networks and combining them with Origin Shield security solutions, hence achieving maximum performance and complete resilience.
In case a CDN would experience an outage, our Multi CDN solution directs the traffic to the best-performing CDN. Regardless of which CDN was chosen by our smart load balancer, the Origin Shield in front of the origin stays active, providing protection against service disruptions, DDoS and other cyber attacks, while at the same time ensuring the best possible performance.
Expanding our Origin Shield and reinventing ways of elevating WAAP across multiple CDNs allows us to position ourselves as a pioneer in Smart Multi CDN-WAAP.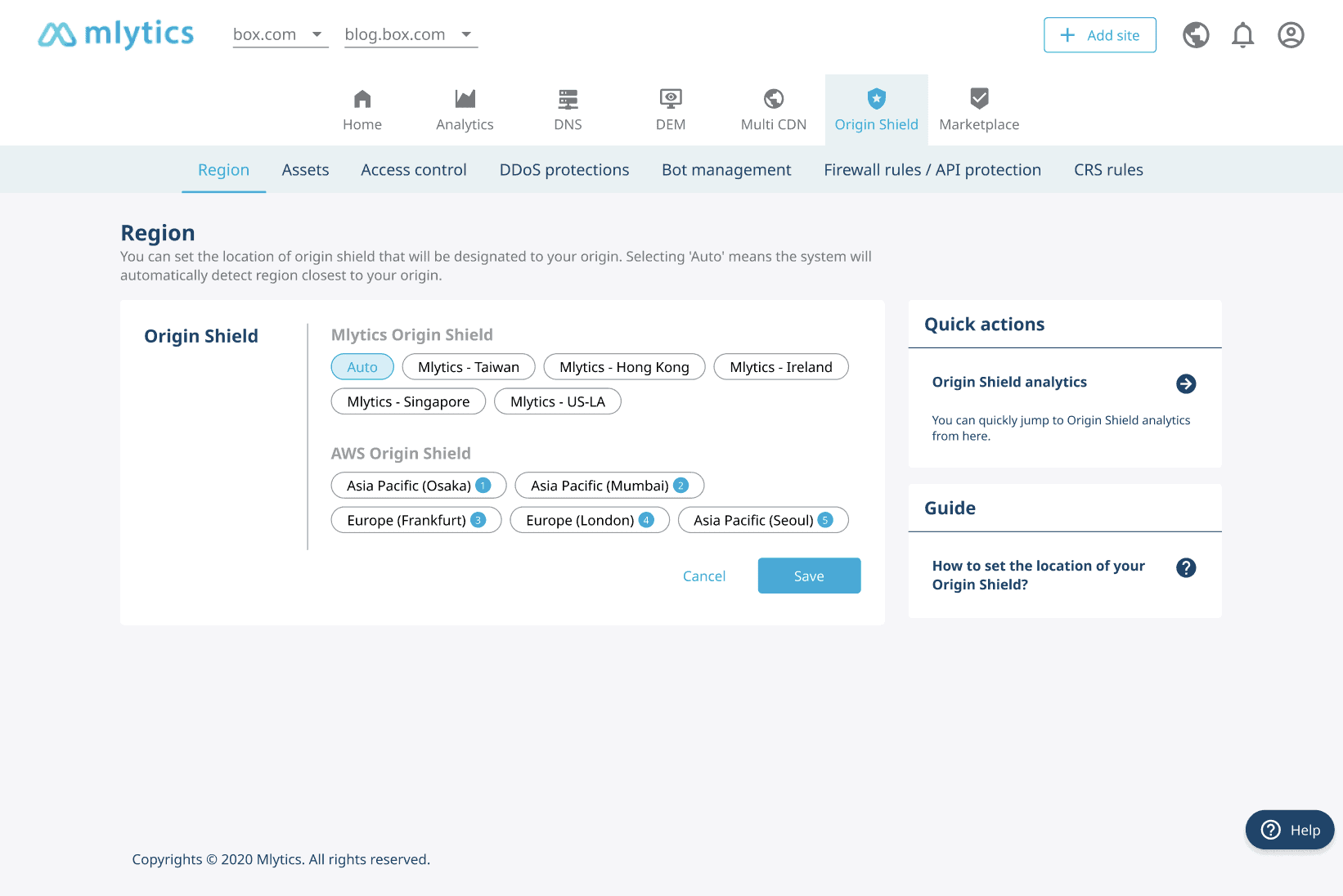 Expanding Multi CDN – Full integration of any existing CDN
Previously, integrating a single CDN solution into any Multi CDN architecture could be a tedious process, sometimes resulting in contract cancellations and wasted quota.
Moving forward, we're providing a way for single CDN users to fully integrate their CDN account to the Mlytics Multi CDN platform, without having to cancel and waste existing contracts.
Onwards, single CDN users can simply input their CDN API key, after which they'll have full control of their account, sites, and domains directly on the Mlytics platform.
Added CDNs can leverage all the available products, services and features including smart load balancing, cache control, CDN management (compress, websocket, ignore query string), etc.
With this, we are one step closer to the goal of transforming the platform into a "single unified ecosystem that allows users to manage their online digital assets and have the freedom to orchestrate all sorts of cloud services (Multi CDN, DNS, Origin Shield, Insights, etc.) to their liking.

Ryan Chin, Mlytics CEO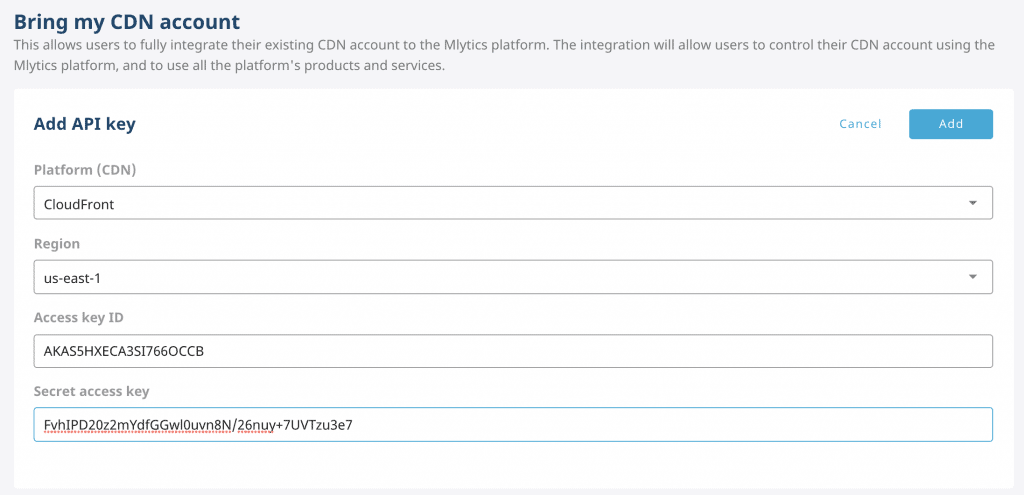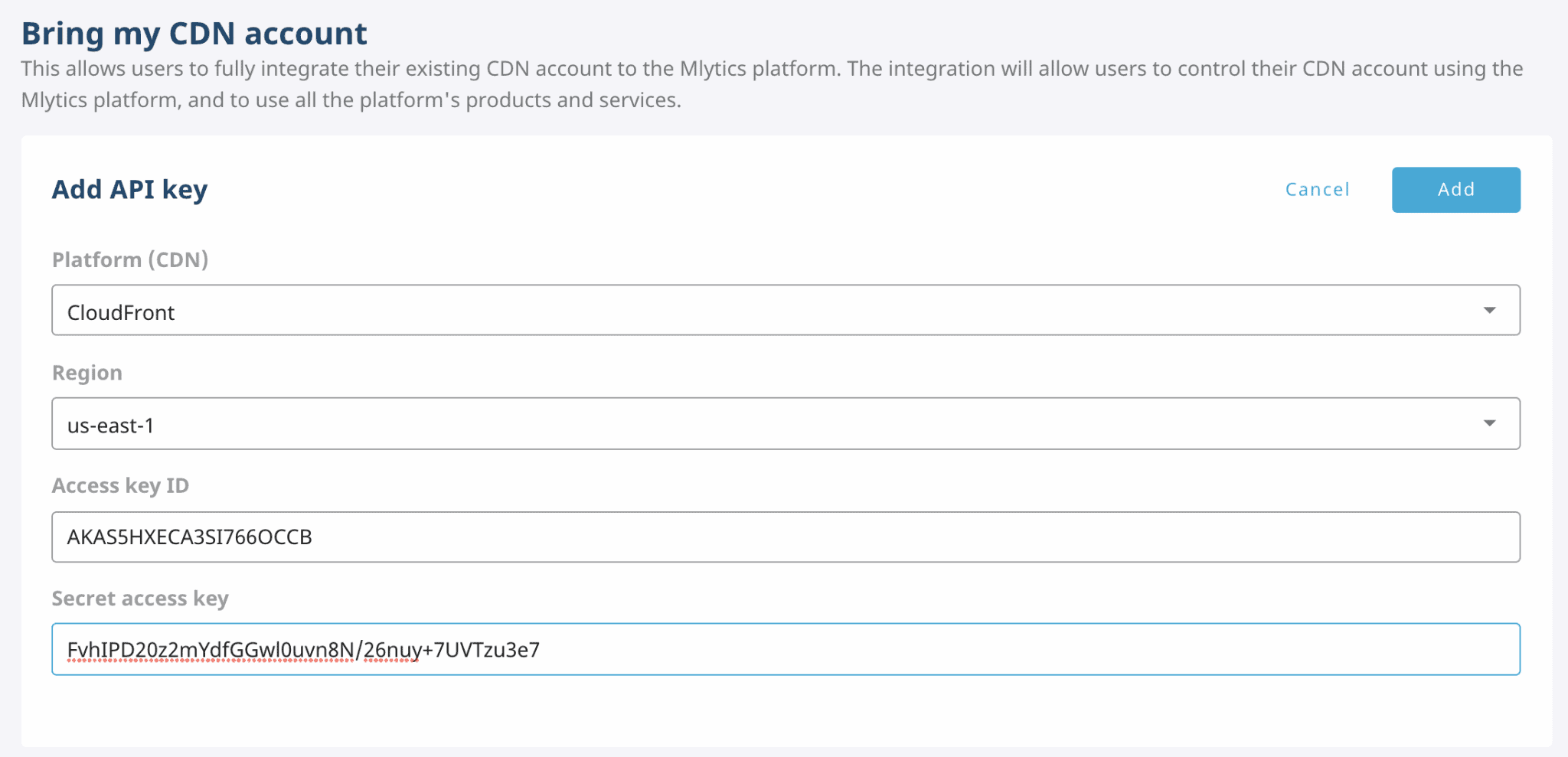 More innovations – Because we can!
Global Speed Test
With a goal to provide users with a tool to determine the speed of their sites in different places around the world, we're introducing a public Global Speed Test.
Test results will provide actionable insights for site and application owners to further improve their performance solutions.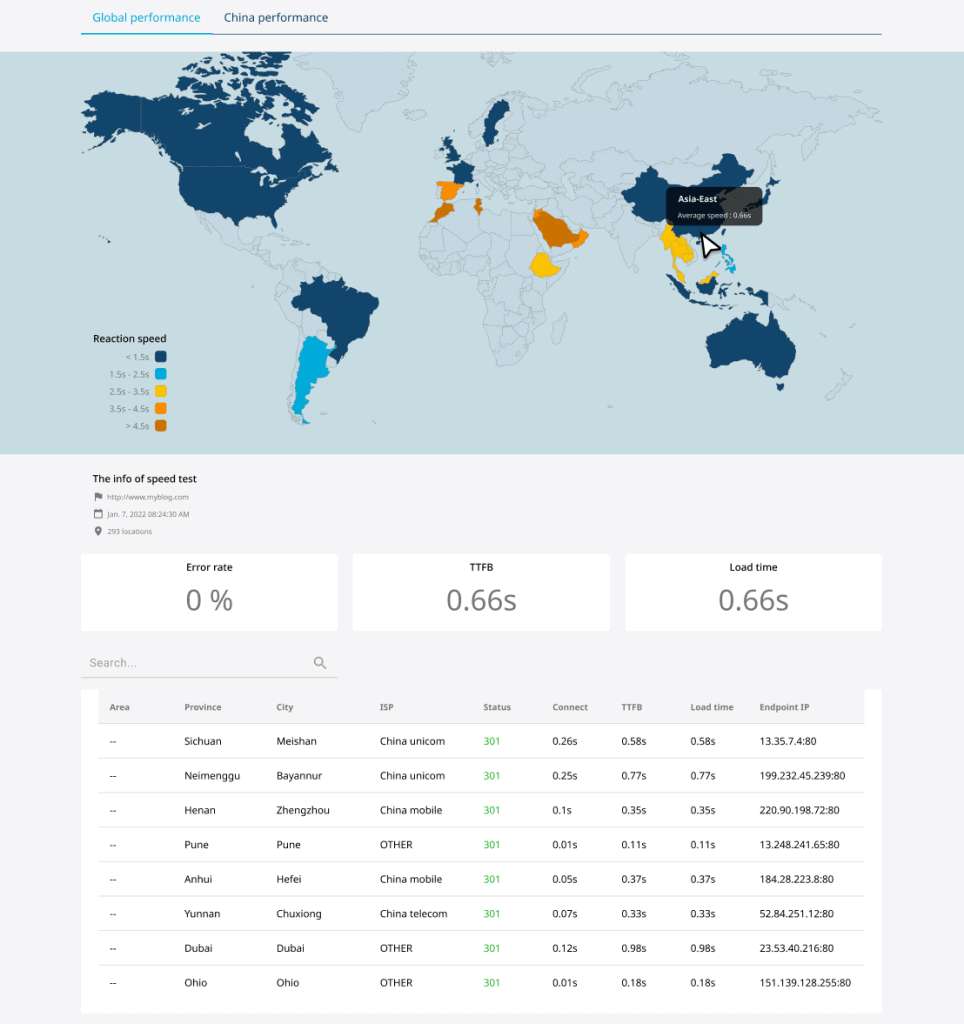 Public Platform Demo
With this update, we're introducing a public demo version of the Mlytics platform, this way both new and existing users can get a visual understanding of all included features, functions and products.