The main goal of update 2.6 is to further improve the onboarding experience and create an easy-to-navigate platform for our users. This time, we laser-focused on two new features : the introduction of Mlytics DNS and an enhanced trial experience for new users.
Mlytics DNS
Ever since the birth of the Mlytics platform, we have been striving to provide the most seamless user experience possible. After thorough analysis, we found that users are usually experiencing challenges at the same stage during the onboarding process, namely the DNS configuration stage.
As this may lead to configuration issues and a less satisfactory user experience, we felt the need to tackle this challenge at its root. Therefore, with this update, we introduce the Mlytics DNS.
First and foremost, when new users are getting started with the platform, the system will auto-detect and list DNS records for their site.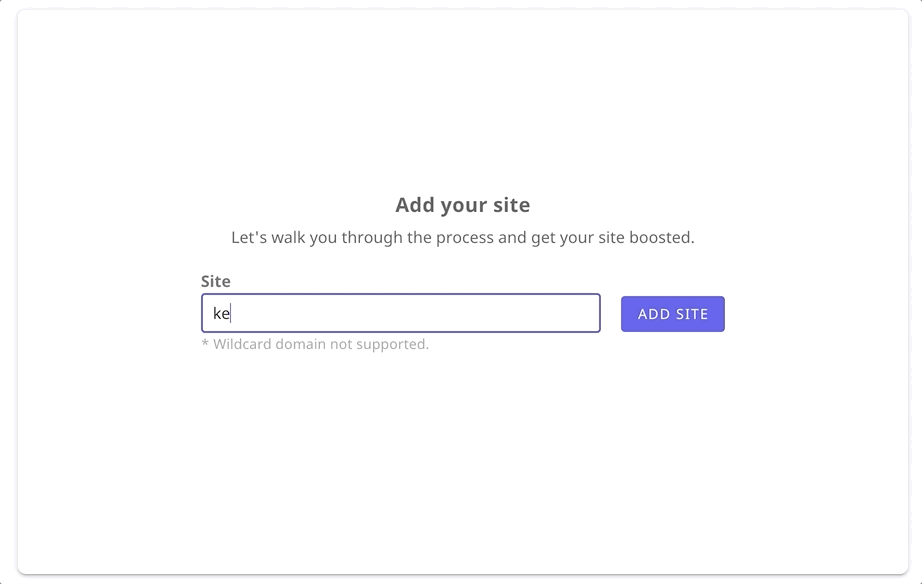 Next, users will have the option to choose between Mlytics DNS or their own DNS.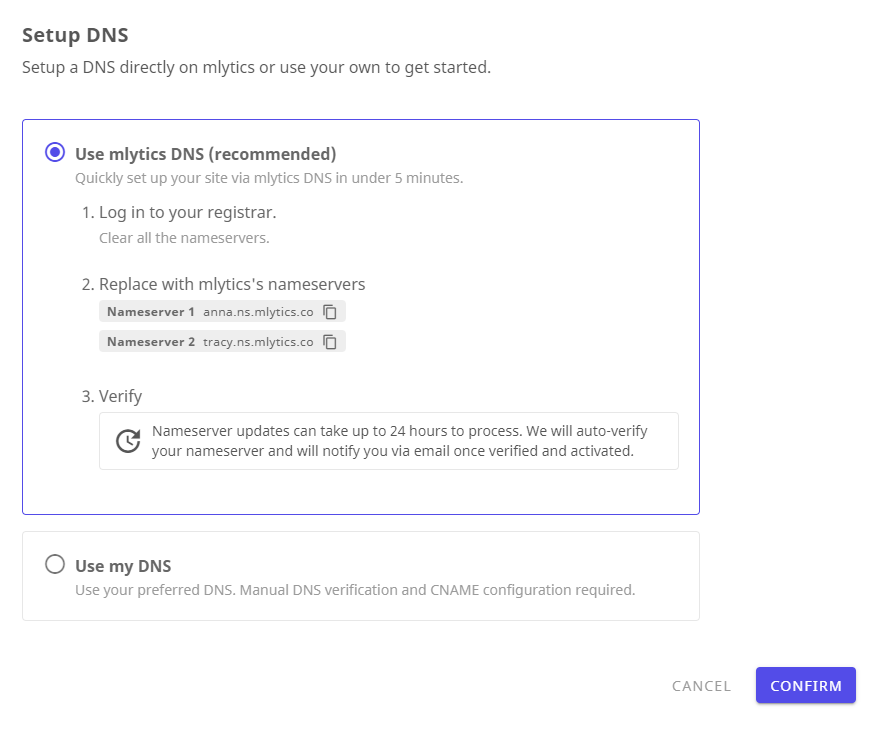 In comparison to using your own DNS, leveraging Mlytics DNS allows users to get started even quicker as most configurations are done automatically. In addition, choosing this option will guarantee 100% compatibility with the Mlytics services.
The rationale is that when working with third party DNS providers, there is always a chance that they don't support CNAME (which is quintessential to make use of the platform) or use different DNS standards, which may result in an unsuccessful setup and unsatisfactory experience. Selecting Mlytics DNS reduces this risk to none as this is a feature built around our services.
Of course, we still want users to be able to work with their own DNS, and we worked really hard to make sure the process is as easy.
Enhanced trial experience
In line with our mission to provide the best possible user experience, with this update we introduce a more 'complete' trial experience for new users.
As we are convinced that new users should be able to get the most out of their trial, we decided to extend the trial period from 7 to 14 days. Additionally, throughout their free trial period, new users will have full access to :
Analytics & reports
Multi CDN
Smart Load Balancing
Enhanced security
To guarantee a quick and seamless onboarding process, this updated trial system is combined with the new managed DNS process as well.