Many website owners know that implement a CDN (Content Delivery Network) could help improve stability and responsiveness. However, connecting to a CDN can be a challenging undertaking.
On the technical side, website administrators must wade through multiple cloud infrastructure configuration processes. Before they even get to that point, they'll also need to handle issues like sourcing, sign-up, and contract negotiation.
When website owners move through the process properly, learning how to implement a CDN and then carrying out all the steps can become a frustrating, significant time-sink.
Let's take a look at what these professionals have to go through when embarking on a CDN project with a typical, outdated approach. Then, we'll explore a newer, better solution.
Implement a CDN: The old way
Imagine this scenario. John, an IT manager who works for a bank, needs to source and implement a CDN for their web service. Load time has become longer, and he's concerned about meeting industry and governmental regulations regarding customer access.
John hasn't explored CDN technology much, so he turns to Google. When he searches "top CDN providers," he quickly realizes that not all CDN providers and services are the same.
He's met with an endless list of pages filled with reviews and dozens of advertisements. He works his way through the first few pages, comparing the pros and cons and investigating features. Already, he's spent a good hour conducting research.

Eventually, John narrows his choices to two providers and works through the lengthy processes to get a quote. One of the providers requires a contract before he can even start evaluating a trial run — he'll need to get permission from the head of IT to proceed with this provider.
The other doesn't offer SaaS experience, so he sends a message to the sales team through a website contact form. He'll hear back a few days later.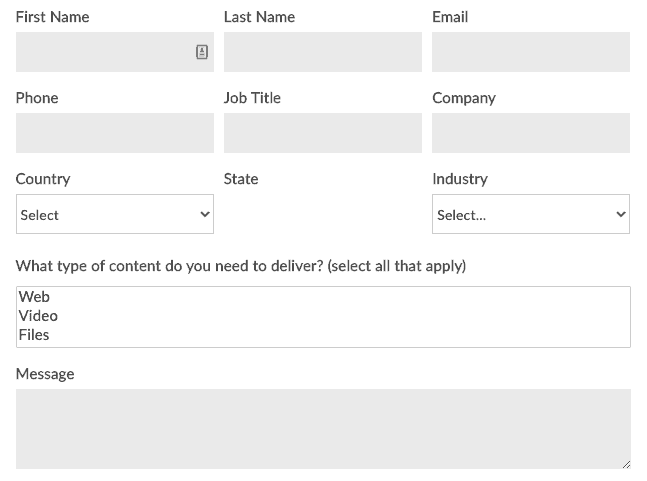 Finally, the big day arrives. John has access and is ready to test the CDNs. At this point, it's been ten days since he first searched for CDN information.
John is relieved to be through with the selection process — until he begins to realize how much more time he's going to have to spend on testing. He'll need to test each CDN on its own to get the full picture, and this process will be a significant technical hassle.
He'll need to work through several steps for each CDN, including a lengthy DNS configuration process. For each CDN, he'll have to configure the DNS to meet the CDN requirements.
By the time John finishes the CDN evaluation process, the seasons have changed, he's grown a beard, and he would rather never hear the word "latency" or "availability" again.
Implement a CDN: The Mlytics way
CDN testing is a slow, laborious process, as you've read. This is part of the reasons why Mlytics came to be. We wanted to create a user-friendly, modern approach and eliminate the pain points that keep companies from implementing CDN.
Shopping for the best CDN
Our "Pulse" feature flips the script on CDN testing. This innovative tool compares CDN performance generally and how CDNs are performing in a specific region. This is highly beneficial to website owners.


And remember, this is a free tool without any configuration required. All you need to do is sign up for an account and you'll have access immediately.
Simple subscription and activation
When you're ready, simply add your domain to the Mlytics platform. The onboarding process will guide you through the setup. All you have to do is fill the website information, such as website domain name, origin address, SSL settings, and etc. Next, you're required to create a CNAME record on your DNS with a CNAME assigned by the platform.
Here's the fun part: go to the Power-Ups marketplace section, you can now subscribe and activate any available CDN on-demand with just a few clicks without any further configuration. With Mlytics, you can skip:
Sourcing CDNs
Lengthy sign-up processes
Contract negotiation processes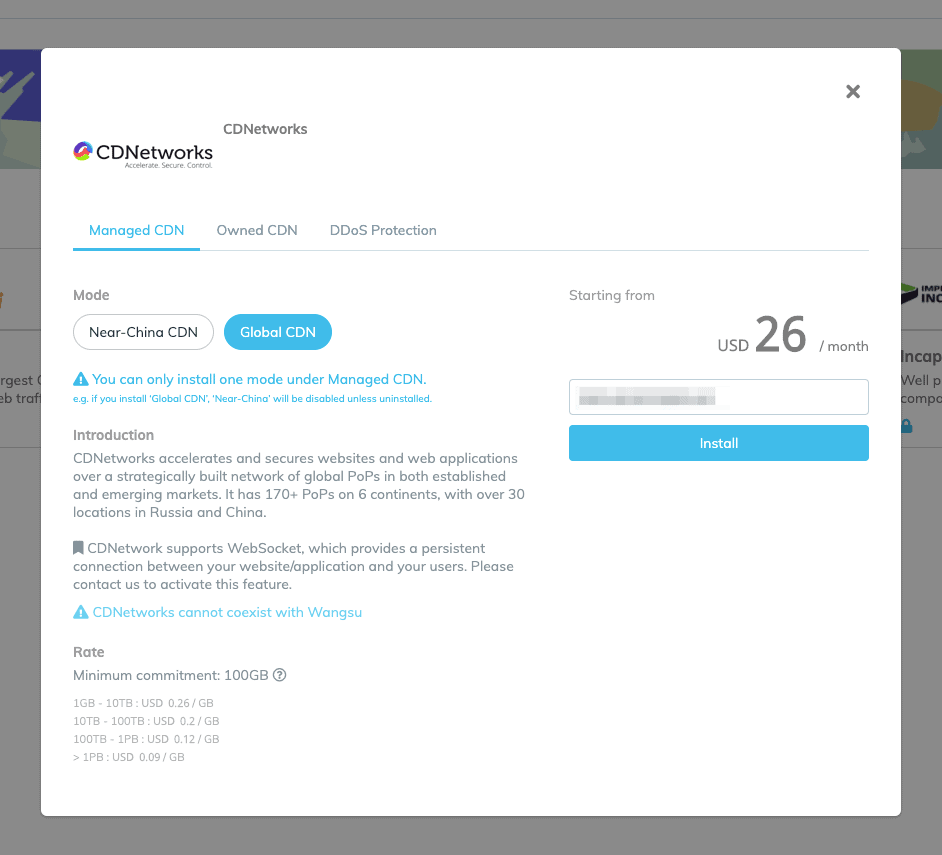 You'll be able to reach a CDN decision quicker and accelerate the implementation process and also enjoy better affordability and a contract-free relationship.
Activating multiple CDNs
mlytics is not just a tool for you to shop, compare, and subscribe to CDN. The platform actually enables website owners to activate multiple CDNs, further enhancing the website responsiveness and stability.
If you have more than one CDNs activated for your website on Mlytics, the "Smart Load Balancing" will kick in automatically. The machine-learning-trained system measures and assesses CDN performance data and route traffic to the best-performing one based on latency or availability, ensuring the best performance and end-user connection reliability. This makes Multi CDN an ideal solution for businesses ready to expand globally.


You'll be able to review CDN performance and toggle CDNs on and off in one location versus the typical approach, which requires users to switch CDNs on and off individually via different portals.

Let's not forget you're only required to go through one DNS configuration process with Mlytics, and you're free to activate as many CDNs you want, saving you hours of frustration and repetitive work.
Making CDNs more accessible than ever
Undeniably, CDN is essential in today's market. Users expect to be able to turn on their computers and devices and pull up any site immediately. When they can't, they'll quickly turn to other options.
The confusing, technically-intense process for choosing a CDN keeps many companies from moving ahead. That's where we come in. We believe everyone should have access to reliable CDN service, regardless of technical expertise.
We designed Mlytics as a SaaS platform since day one — you can sign up for a free account and try it out yourself.
Are you spending too much time improving website performance and availability? Get your free Mlytics account and see why technical professionals are enjoying the uniquely convenient CDN implementation process.