DDoS protection
All layers protected, always
Protect against L3, L4, and L7 DDoS attacks of all sizes effectively without sacrificing performance.
Please enter a valid email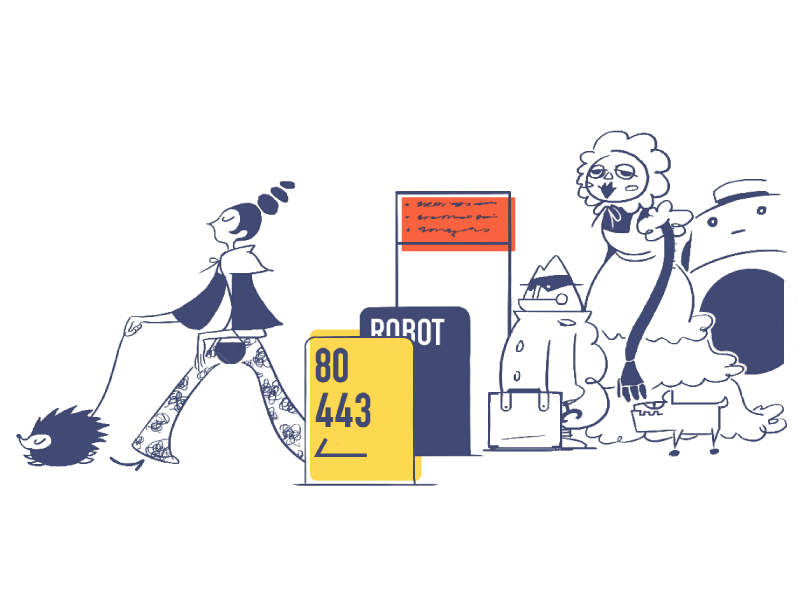 How is Mlytics DDoS protection different?
Most DDoS protection services on the market have a big price tag and sacrifice performance when an attack occurs. Mlytics uses the Multi CDN you're already using to filter out network layer attacks; leverages the cloud WAF comprehensive countermeasures to mitigate application layer attacks. The Mlytics platform offers CDN and origin DDoS protection via a highly integrated platform to help you fight all types of DDoS attacks with just a few clicks.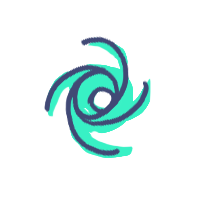 Absorb everything
A massive network formed of Multi CDN can keep websites running even under attack.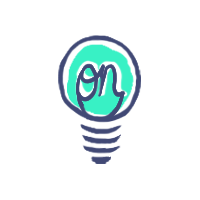 "Always-on"
The system can filter out requests right at the edge with in-line scrubbing.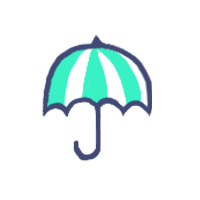 All layers protected
Automatically blocks all Layer 3 and 4 attacks at the edge, and Layer 7 at the origin.
Port filtering
Filter out most of the malicious requests without any effort
Once Multi CDN is activated for your site, all malicious requests targeting L3/L4 that aren't accessing via port 80 and 443 will be filtered out automatically via CDN's port protocol.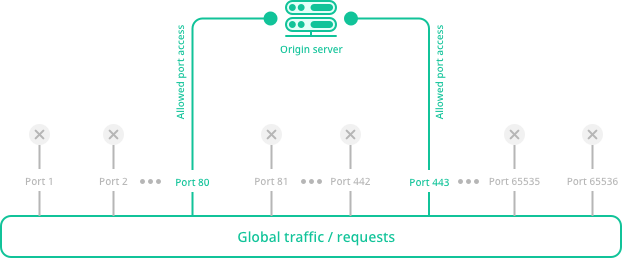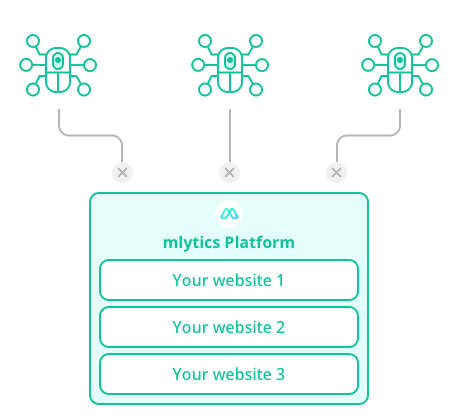 Sustain traffic spike
Keep the website alive even against the largest traffic spike
Powered by a combination of 2,300+ PoPs and 2,600 Tbps capacity from all of our CDN partners, your website can now sustain DDoS attacks via a multi-terabit-per-second globally distributed network.
And if multiple CDNs are installed via the platform, AI Load Balancing will kick in and swap the attacked CDN with a healthy one.
Origin DDoS protection
Multiple ways to keep all L7 attacks away from the origin server
We offer a comprehensive origin DDoS protection package that includes scanner blocker, crawler blocker, browser integrity check, and challenge/response page. These methods serve as a powerful tool to fight different types of L7 attacks.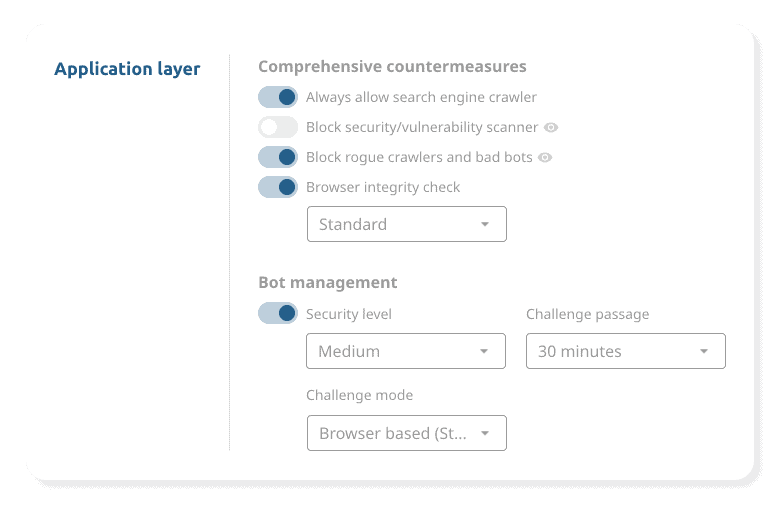 A layered protection process
The layered protection process streamlines multiple methods into a single flow for the best possible protection outcome. This method keeps the good traffic while getting rid of malicious requests, all without sacrificing the website's performance.

Get started for free
Superpower your website
Please enter a valid email
Start for free
No card required
Cancel anytime