AI Load Balancing
The fastest route between your website and users
The system will find and intelligently route your users to the best-performing CDN.
Please enter a valid email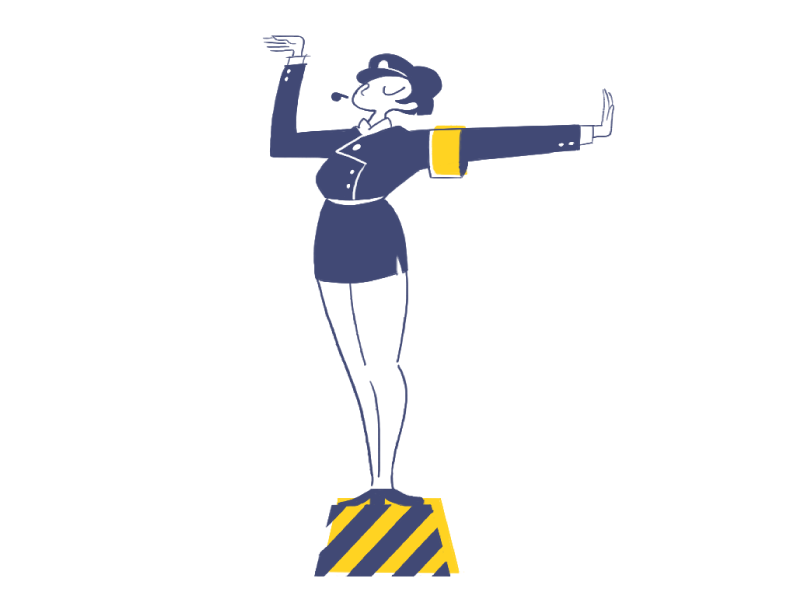 What is AI Load Balancing?
No CDN providers can guarantee 100% uptime and perform perfectly. With mlytics AI Load Balancing, the system collects latency and availability data globally and routes your traffic to the best-performing CDN to deliver the best possible customer experience for your website.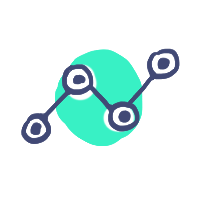 Data-driven
The system constantly measures CDN performances globally for precise GSLB.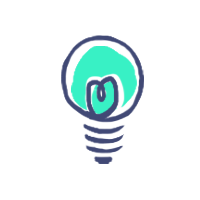 Max availability
Avoid downtime miles away and keep your website running by auto-swapping CDNs.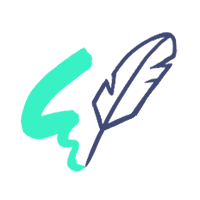 Make it yours
With your website's data, the system can make customized decisions for you.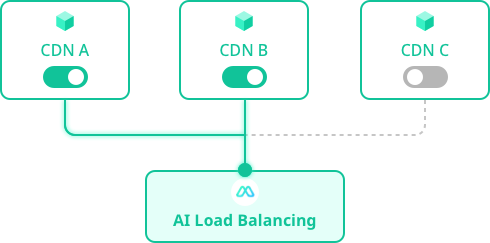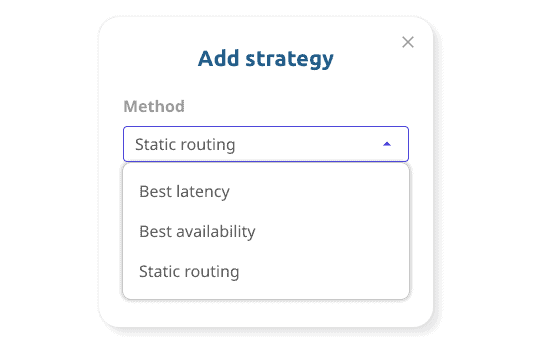 Overriding decisions
Manually customize the routing strategy
If there are situations that require you to override the routing decisions, you can manually customize the strategy with just a few clicks. You can force the system to always choose the CDN that has the best latency, best availability, or even use a specific CDN in a region regardless of its performance.
Full optimization report
Know how CDNs are performing and how many times they've been used
An interactive chart that shows the performance trend of all the CDNs and what decisions the system has made. Filter the data by region and time to get a better understanding of what's happening on your website.
Prices start at $10/month
Enhance your website today
Please enter a valid email
7-day free trial
No card required
Cancel anytime